20 Jun 2018
Machining processes can be more efficient
The co-location of an entire department of specialists from GKN Aerospace Sweden in Machining is one of the industry's most common manufacturing processes. Industrial doctoral student Ana Bonilla has investigated how the cutting tools can be programmed and used optimally to provide increased productivity, while reducing environmental impact. Her recent research results can be applied in many more industries than GKN Aerospace which is her employer.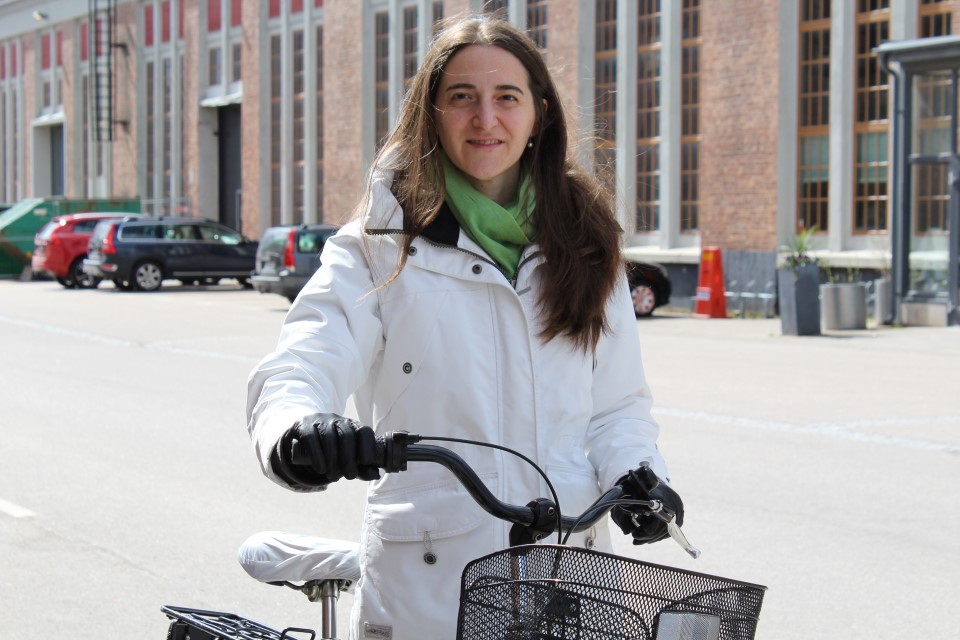 - Living in a quiet and green city like Trollhättan is perfect. I've been walking and cycling to work, says newly qualified doctor Ana Bonilla.
Drilling, turning and milling are examples of machining processes in the manufacturing industry. These manufacturing processes are controlled by complex CNC processes in which many factors determine how fast and error-free processing of the material becomes.
The focus of Ana's research has been processing of nickel alloys used extensively in the production of GKN Aerospace in Trollhättan. But her results are also applicable to other industries processing metals of all kinds.
Ana's research project is based on two studies
• She has investigated how the CAM programming process works based on a Lean-perspective. Ana interviewed several CAM programmers to find out how their programming works in practice. Based on that, she created flow models as support to minimize the programs' needs for troubleshooting and post-adjustments.
• In the second study, she evaluated how the cutting tools are used and how it in turn affects the so-called material removal rate (MRR), utilised tool life (UTL) and how efficiently the material is cut.
Created new algorithm
- With that as a basis, I have developed a new algorithm for the analysis and selection of the cutting data. With help of that, you can adjust the process to achieve maximum cutting speed, maximum tool utilization and minimal processing costs, explains Ana Bonilla.
- It means that production will be more efficient because the tools are optimally used while the machine cost and material wastage is reduced.
Sustainable manufacturing processes increasingly important
Ana has also taken into sustainability in their research by estimating the energy consumption, carbon emissions and water consumption affected the production of a product.
-Sustainable manufacturing processes are something that more and more industries are striving for and it will be even more important in the future. This is an interesting area in which I would like to immerse myself more.
First female doctoral student in production technology
Ana Bonilla is University West's first female doctoral student in production techonology. She has been part of University West's Industrial Research School and is also the first to be graduated from those students who have been in the research school all the way from the start. This year it is ten years since she moved from Spain to Trollhättan as a newly graduated mechanical engineer from the University of Navarra.
- I saw a recruitment ad at the university where Saab Automobile was searching students for graduate work and I was attracted by the challenge of moving to a new country with a different culture.
Enjoying well in industry
- "After completing my degree at Saab Automobile I worked there for a few years before I was employed by GKN Aerospace. I really like working in industry and research is something I've wanted to do for a long time.
- An interesting observation is that when I started at the university's research school I was the only female. Now we are seven female who are researchers in production technology at the University West.
Read Ana Bonilla's dissertation: On Cutting Tool Resource Management
Text and photo: Christina Axelson