06 Dec 2018
International endorsement of the conference about integration
How can we better take advantage of refugees' competence and motivation? Some 70 persons from ten countries gathered at Restad Gård in Vänersborg to listen, learn, and share knowledge and experience of integration work. The main focus was how universities, together with representatives for the refugees, can contribute to inclusion in their new home countries.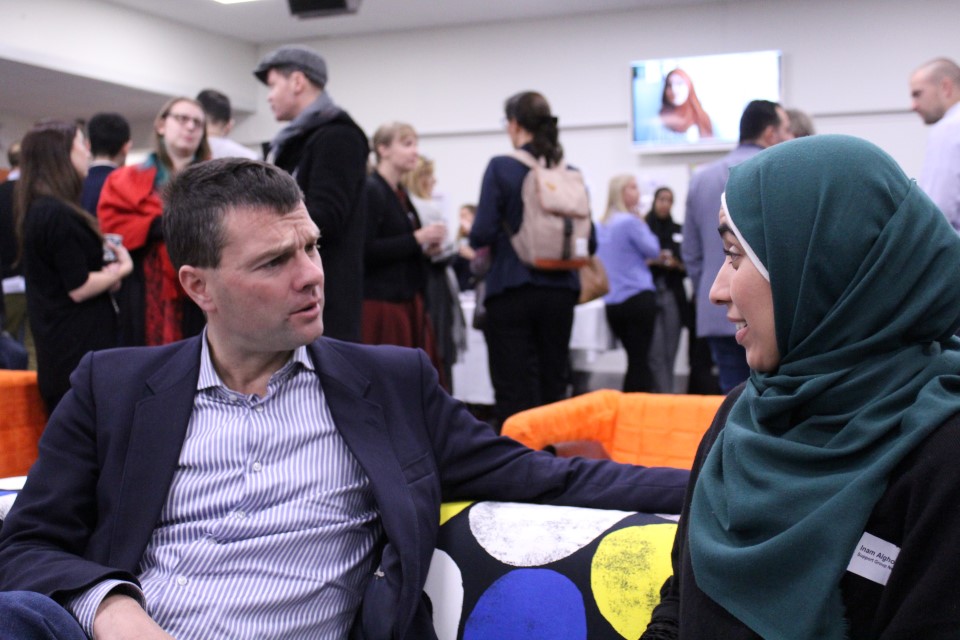 Among those present at the conference were representatives from European universities, organizations working with the integration of academically educated refugees, and the Support Group Network, in which refugees work with integration in new ways.
The programme consisted of lectures and workshops under the headline  'European Seminar on Refugees Supporting Diversity, Inclusion and Democracy'. During the day, the participants reflected upon integration work carried out in different parts of Europe, sharing experiences and discussing new ideas and what we can do better.
Some voices from the day
'Integration can go much faster if we find ways to valuate education and adjust entry requirements to courses and programmes at universities'.  
Inam Alghoul, Project manager for 'Strong Women's Network', project developer of the Support Group Network, about their cooperation with University West.
'In France, some 40 universities are cooperating through the network Migrants in Higher Education (MENS). They are offering welcome packages to all migrants who wish to study. They can study for free, get help with the French language, support with administrative issues, accommodation and vocational guidance'.
Dr. Mathieu Schneider, Vice-President of the University of Strasbourg.
'Swedish universities are contributing to integration in many ways, but there are still challenges. At University West, we could, to a greater extent, invite refugees to seminars and offer courses and activities tailored to their needs that would give them information and  guidance. We need to be more effective in our investments in order to get real good exchanges'.
Jan Theliander, Pro Vice-Chancellor University West.
The conference was hosted by the Support Group Network (SGN), European University Association (EUA), the Association of Swedish Higher Education Institutions (SUHF), Committee for Academic Refugees, Institut français de Suède, and University West.
Text and photo: Christina Axelson