18 Aug 2017
International researcher strengthens welding research
Asun Valiente is looking for a permanent residence for herself and her family. She came to Sweden from Barcelona for the first time in 2013, as a visiting researcher in welding at University West. She has until now been here at various times but has now decided to move permanently from Barcelona. A contributing factor is the close research collaboration with industry contained here - according to her - something quite unique.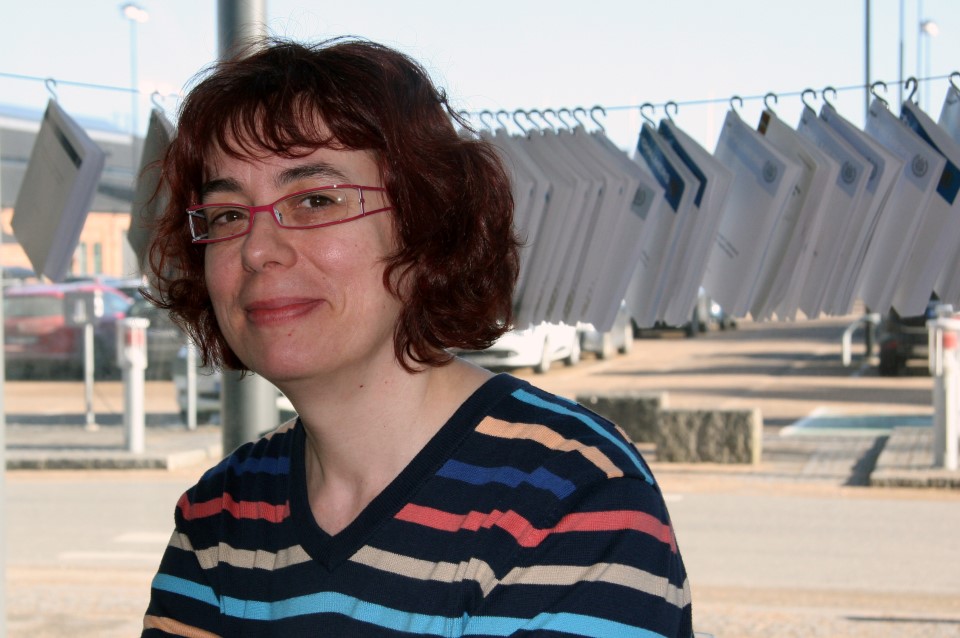 - University West is a unique environment. The combination of academia and the application is not in Spain - there is academia and industry almost completely separated, says Asun.
I meet Asun few weeks after a global meeting was held in Trollhättan within her field welding, an area that University West conducts extensive research in. For a few days, the world's leading researchers met in the field concerning welding of metallic materials, Asuns special field, to share their latest research to each other, to discuss these results together and give each other input for further research. The coordinators for these meetings are the International Institute of Welding, IIW, an organization that played a crucial role for Asun.
- When I defended my thesis in Barcelona in 2010 the industrial partner's representative, Zhuyao Zhang, was active in the IIW. He invited me to IIW to come and present my research. Chairman of the IIW group was Professor Leif Karlsson from University West, and that's is how it all begun, says Asun.
Project with th industry
Initially Asun was offered a less comprehensive contract that has been extended over the years. She has just completed a research project together with four companies in the welding industry and recently reported the results to them. The focus of the research is about how the thermal cycles related to multi-pass welding in super-duplex stainless steels influence on the microstructure, mechanical and corrosion properties.
- Through my study I have developed "guidelines" to help these companies in the future welding of super-duplex stainless steels, said Asun.
World class
Asun is enthusiastic when she talks about her research and is happy to demonstrate how tests and laboratory works.
- There is another level of research here than in Spain. Both the equipment and researchers are world class. It is unique to be able to measure the thermal cycles experienced in a weld.
Asun says that this high level for instance is shown on the meeting held recently here at the university - it was high representation of researchers from University West, who has managed to recruit quite a number of international researchers in recent years.
- It is unique with such a broad field of research at the same university, with research both on different processes and different materials in the same research group.
Involved in managament
Asun herself is now vice president of one of the working groups within the IIW. Prior to the fall, when she becomes involved in and will run several research projects, she should also be part of the management team in welding research at the university. An area that also recently has recruited Robert Pederson, Professor of materials engineering. Robert Pederson research is about titanium alloys used in the aerospace engines and space with focus on developing titanium alloys with new compositions and improved properties.
- It is attractive to be a part of the research here and influence its direction. It is particularly attractive when the research results are created together with the industry in which the results will be used in the future, say Asun.
Contact: Asun Valiente
Text and photo: Anna Hallberg