27 Sep 2017
Project cooperation with Hanoi University through Linnaeus-Palme programme
Ngo Thi Thanh Mai och Nguyen Thu Trang have visited University West during 3 weeks as guest lecturer in Social work. They come from Hanoi University of Education, Faculty of Social Work – a partner of University West since 2009.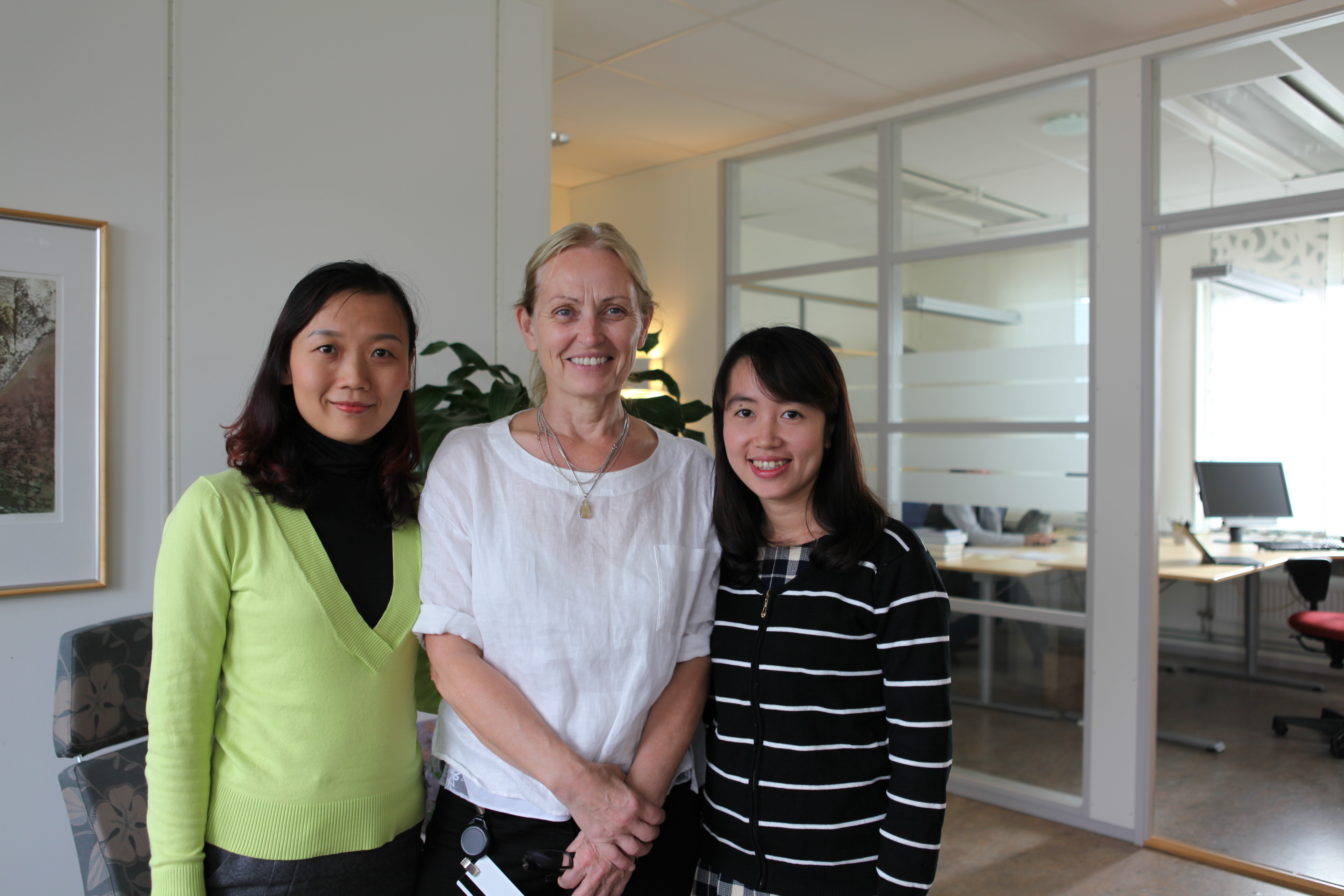 The exchange has been made possible by the Linneaus Palme programme; a project based programme provided by the Swedish Council for Higher Education and funded by SIDA. The programme addresses cooperation with universities in developing countries and it emphasizes the importance of gain for both universities. Dr Anette Bohlin is project manager at University West. She says:
- It´s been a great experience, we can learn from Vietnam how do social work in such a way that society find it more accessible. I think we are too square-minded in Sweden. We need to learn how to change the structure to gain a greater legitimacy for Social work. Vietnam is building social work in close cooperation with its community while Sweden are rebuildning in the same way.
- We really appreciate the cooperation, we can exchange experiences in social work and also learn about Sweden and the Swedish people. There are big differences between the countries - we can learn from each other. Social work is in the beginning in Vietnam. Sweden has a structure and we can learn a lot from you, Mai and Trang say.

First time in Sweden
This is Mai and Trang´s first visit to Sweden.
- We have had a chance to meet lovely people. We highly appreciate it. Everyone in Sweden has been warm and welcoming. And all the students pay attention. We have been teaching in Social Work and trafficking.
The final part of the project – but not the cooperation
It is now time to end the Linneaus Palme programme.
- This is the final. We have had close cooperation during these years.
For several years Swedish students have studies a semester in Vietnam, and Vietnamese students have come to study here at University West. And there has been an exchange of lecturers for many years also.
As a result of the programme, the university in Hanoi now has an international exchange programme where the students pay a tuition fee to study. The programme is based on the experinces from the Linneaus Palme exchange programme with University West.
What about the future?
The two universities now plan to continue to cooperate on master level. Maybe in cooperation with University of Gothenburg.
-It would help us to develop a master´s level programme in English, says Anette.
-We have received a lot of valuable skills. Hope the programme can develop into a higher level, say Mai and Trang.

Hanoi University of Education, Faculty of Social Work has made a film about their development. To Youtube: