Subtractive and Additive Manufacturing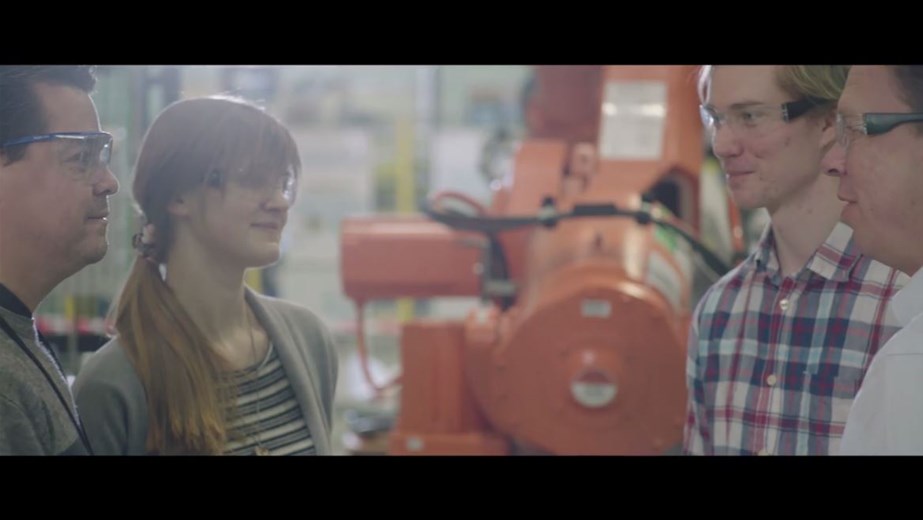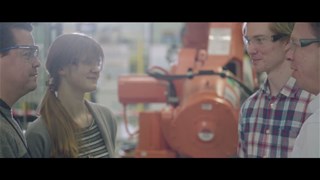 Additive Manufacturing
- a growing research area at University West
Thermal Barrier Coatings (TBCs)
Research on TBCs was the first research activity ever done at University West and it started in late '80s as a collaboration between Högskolan i Trollhättan/Uddevalla (now University West) and Volvo Aero Corp. (now GKN Aerospace). Since then many pioneering works and significant results have been achieved through several PhD works as well as R&D projects with either national or EU funding. TBC area is the core research activity of the TS Arena and the main objective is to increase the gas turbines efficiency through better thermal isolation and increased life-time of the TBC systems. Both numerical analysis and experimental work are involved in this area. A good collaboration has been established in this field at both national and international level e.g. Stony Brook Univ., Forschungszentrum Julich, Manchester Univ., Linköping Univ., Chalmers, Jönköping Univ. etc. as well as with industry e.g. GKN, Siemens, Oerlikon etc.
Solid Oxide Fuel Cells (SOFCs)
This research area is newer in the TS Arena and started as an extension of the expertise of the group in the ceramic materials for high temperature applications (i.e. the TBC field) and new thermal spray processes but also because of the high interest of the SOFC topic from both research and industry perspectives. A fuel cell is a very promising energy source that results in very low levels and clean emissions, in combination with very high energy efficiency. Of all types of fuel cells, SOFC's deliver the highest electrical efficiency but high material and production costs and poor durability are key barriers to a widespread commercialization. The objective is here to develop a new generation of SOFCs that outperforms (cost and technical performance) and that are better suited for large scale production than the current state-of-the-art using exclusively thermal spraying. Latest achievements in thermal spraying e.g. axial suspension plasma spraying and nano-sized feedstock material are to be used here to reach this goal. Good collaborations have been established in the field at both national and international partners e.g. Fraunhofer Inst., Forschungszentrum Julich, Karlsruhe Inst., Höganäs AB, Oerlikon, HC Starck etc.
Wear/corrosion resistant coatings
This research area has been developed as an increased industrial demand for coating alternatives to electrolytic hard chromium (EHC) which is well-known as harmful for operators and environment. Latest achievements in thermal spraying e.g. high velocity air thermal spraying and material science e.g. cermets and complex alloyed powders has brought thermal spraying as serious competitor to EHC applications The objective in this field is to improve the corrosion and/or wear properties of metallic coatings using cheaper and environmentally friendly coating processes and the main research interests are to develop coating alternatives for EHC as well as to identify new applications, and applicable materials for related fields e.g. high temperature corrosion. Collaborations in this area are currently done with Tampere Univ., Fraunhofer Inst., Univ. of Modena, SP, Höganäs, Fujimi Corp., Siemens, Oerlikon, HC Starck etc.
Machining and Metal Forming
There is a growing potential in Swedish industry for the area of metal cutting. A large number of Swedish industrial companies such as manufacturers of mining machinery, heavy vehicles and ball bearings stand strong in the market with new orders and a great development in the coming years. New products also require new materials; primarily high-strength steels, lightweight materials and composites. This in turn requires better understanding of the manufacturing processes involving these new materials and in some cases improvement of the manufacturing processes, particularly the machining processes and the cutting tools used. The research within machining arena at University West is therefore focused on supporting the industry in these challenges.
Senior Researchers
Beno Tomas Professor
Markocsan Nicolaie Professor
Nylén Per Professor 
Shrikant Joshi Professor
Eynian Mahdi Associate Professor Kumar Gupta Mohit Dr
Mahade Satyapal Dr
Sadeghimeresht Esmaeil Dr 
Doctoral Students
Adegoke Olutayo 
Agic Adnan employed at SECO TOOLS AB
Devotta Ashwin employed at Sandvik
Goel Sneha
Holmberg Jonas, employed at Swerea IVF
Johansson Anders, employed at Scania
Karimi Neghlani Paria
Kumara Chamara
Parsian Amir employed at Sandvik Coromant
Ramanathan Balachandramurthi Arun
Tamil Alagan Nageswaran
Research Engineers
Björklund Stefan
Gustafsson Andreas
Hulling Ulf
Olsson Jonas
Associated researchers
Altintas Yusuf Visiting Professor
Pejryd Lars Visiting Professor
Persson Christer Visiting Professor
Sampath Sanjay Visiting Professor
Ståhl Jan-Eric Scientific Counsellor
Vaßen Robert Visiting Professor
Xiao Ping Visiting Professor