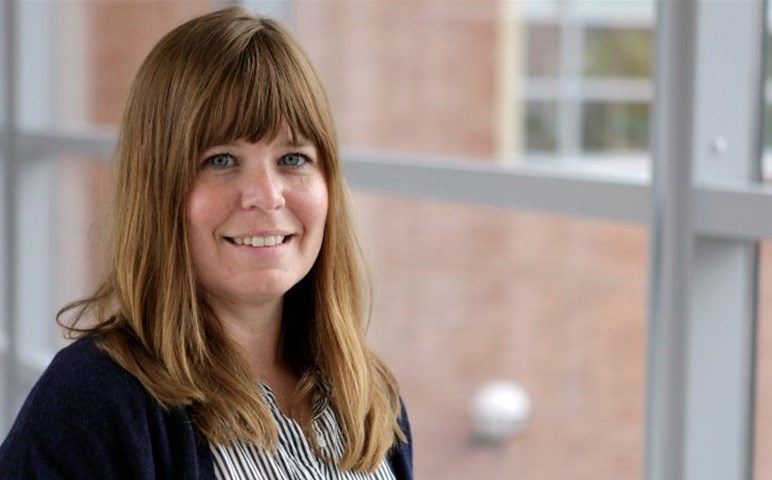 Universitetslektor
Staff member at Division of Psychology, Pedagogy and Sociology.
Annika Eklund (tidigare Andersson) arbetar som lektor i pedagogik med inriktning mot arbetsintegrerat lärande. Disputerade 2016 med avhandlingen In case of emergency: Collaboration exercises at the boundaries between emergency service organizations. Avhandlingsarbetet handlade om förutsättningar för lärande i fullskaliga samverkansövningar mellan polis, räddningstjänst och ambulans i Sverige. Mina forskningsintressen rör sig inom interprofessionellt lärande, övning/träning och verksamhetsutveckling med aktivitetsteoretisk grund.
Aktiviteter under 2018: Tillsammans med en forskargrupp vid Katastrofmedicinskt centrum vid Umeå universitet studerar jag medicinskt omhändertagande och samverkan vid masskadehändelser i tunnlar. Jag projektleder ett forsknings- och utvärderingsuppdrag gällande kliniskt basår för nyutexaminerade sjuksköterskor inom Västra Götalandsregionen.
Undervisar främst på personalvetarprogrammet inom arbetsintegrerat lärande och organisationsteori med fokus på interprofessionell samverkan, samt organisatorisk hälsa. Ledamot i ämnesrådet för forskarutbildningen i pedagogik med inr AIL.
Föräldraledig maj 2018-våren 2019.
Publikationer i urval:
Avhandling
Andersson, A. (2016). In case of emergency: collaboration exercises at the boundaries between emergency service organizations. University West, Trollhättan.
Peer review-artiklar (urval)
Andersson, A. & Lindström, B. (2017). Making collaboration work - developing boundary work and boundary awareness in emergency exercises. Journal of Workplace Learning, 29(4): 286-303.
Andersson, A. (2016). Boundaries as mechanisms for learning in emergency exercises with students from emergency service organizations. Journal of Vocational Education and Training, 68(2): 245-262.
Andersson A., Carlström E., Åhgren, B. & Berlin, J. (2014). Managing boundaries at the accident scene – a qualitative study of collaboration exercises. International Journal of Emergency Services, 3(1): 77-94.
Andersson A., Carlström E. & Berlin J. (2013). Organisering av en fingerad verklighet – Om övningar mellan blåljusorganisationer. Nordiske Organisasjonsstudier, 15(3): 34-64.
Konferensbidrag
Eklund, A., Ottosson Högberg, S och Skyvell Nilsson M. (2018). Transition program for newly graduate nurses – exploring foundational activities for developing competence and capability, Nordic Conference in Nursing Research, Oslo 13-15 juni 2018. Posterpresentation.
Karlsson, S., Eklund, A., Saveman, B-I, och Gyllencreutz, L. (2018) Emergency medical care in major tunnel incidents – an integrative literature review. International Symposium on Tunnel Safety and Security (ISTSS), 14-16 mars 2018, Borås.
Andersson, A. & Lindström, B. (2016) Exploring boundaries in collaboration exercises with emergency service organizations. 7th Nordic conference on Cultural and Activity Research, ISCAR, Helsingör, June 16-18 2016.
Andersson, A. (2015). Boundary work and boundary awareness: a case study of an emergency exercise with blue light students. ISCRAM Conference, Kristiansand, May 24-27 2015.