Servicecenter
The University's Servicecenter provides students, staff and visitors with service and support.
The Library
The library has print and online collections that encompass books, e-books, electronic journals, newspapers, multimedia and a range of other e-resources such as marketing reports. The modern library area is a natural meeting point and workplace on the campus and serves as a qualified information center for students and staff at the university. The library staff can assist you on how to use and find information, on how to use library resources and to provide study spaces to suit your needs.
At the library you will find:
More than 180 study places in the library
Access to more than 70 computer study places
Sections with seating for study or just relaxation
Multifunctional printers for printing and copying
6 group study rooms, including 4 with computers
Quiet reading room with 30 seats
Cogito, a flexible study area with moveable furniture and a smart screen
Study landscapes and group rooms
The campus has four study landscapes which are in close proximity of the professors' offices to increase contact between you and those who work at the university. In the study landscape you will find a computer room, locker rooms, group rooms and a student kitchen with seating. In the kitchenettes you can store and heat your own food.
Apart from the library and study landscapes you will find group rooms spread throughout the building.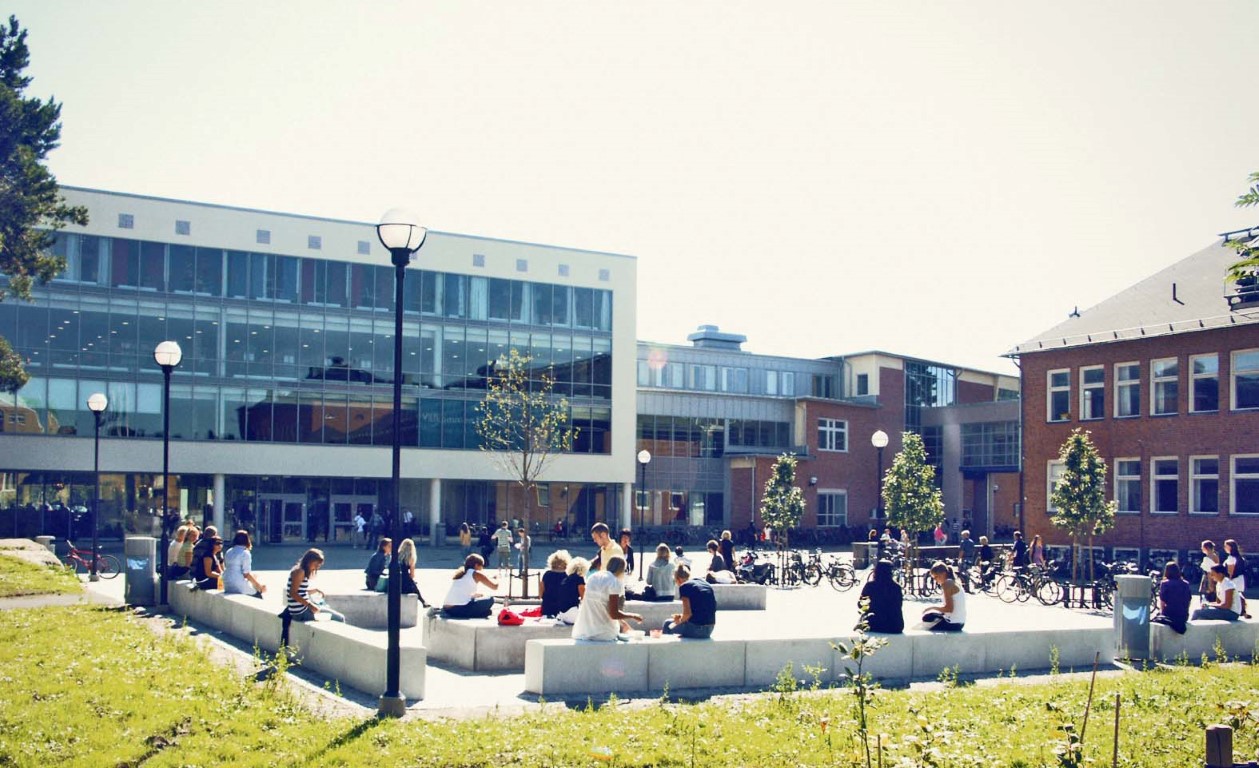 Student bookstore
On campus there is a student bookstore where you can buy the course literature you need, if you couldn't borrow it at the library. In the bookstore there are also used books for sale. The student bookstore is located on the second floor of the D-house.
Student Health Services
Our Student Health Services  help you stay healthy – emotionally, mentally and physically – so you can make the most of your time at the University West.
Study counselling
University West's study counsellors can help you with study related questions - such as general questions about higher education or questions about our university's programmes or study choices. 
Creative Centre
The Creative Centre is a gathering place where students can test and develop creative elements within their education. In the Creative Centre lounge there are ongoing exhibitions of student work and projects, and here you can sit down and enjoy the exhibitions.
Media Centre
At the Media Centre you can borrow equipment for working with various creative projects within the framework of our courses and programmes.
Restaurant and café
On campus there is Restaurant Västan, which serves lunch and sells refreshments. The Student Café serves light lunches and salads as well as home-baked cakes, so called "fika" in Sweden.
Find your way on campus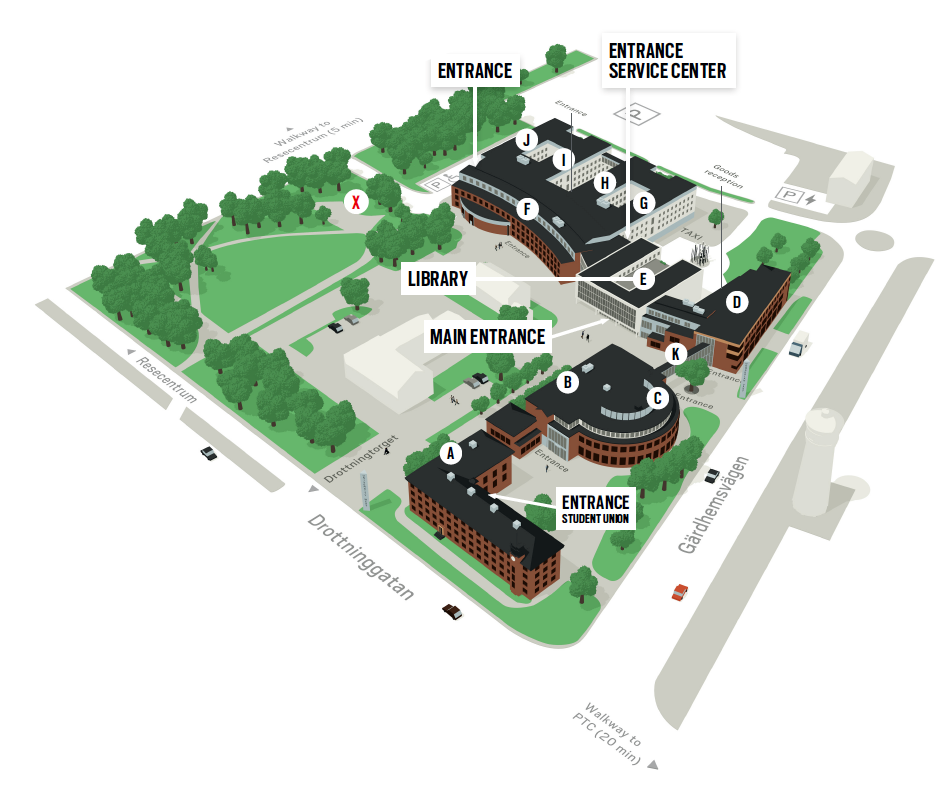 A = Student Union
B = Student pentry, "Bottenhavet", Drivhuset
C = Central café
D = Gregarts student book store, Entré AIL, Student Health Services
E = Main entrance, Restaurant Västan, Library
F = "Stråket", entrance floor, "Albertsalen"
G = Servicecenter, Study and Career Councelling, Admissions Office, degree certification, Clinical Learning Centre.
H = Study areas Halland and Hälsingland with kitchenettes, computer rooms, lockers and group study facilities. Study area Härjedalen with computer room, lockers and quiet study room. Creative Centre.
I, J = Study area Ishavet and Vita havet with kitchenettes, computer rooms, lockers and group study facilities. Study area Medelhavet with computer room, lockers and quiet study room.
K = Footbridge
X = Assembling point in case of fire.
Production Technology Center (PTC)
PTC is a part of University West and is located at Innovatum. It is run in partnership with the manufacturing industry and Innovatum. Here you find a world leading laboratory and our research environment Production Technology West (PTW).