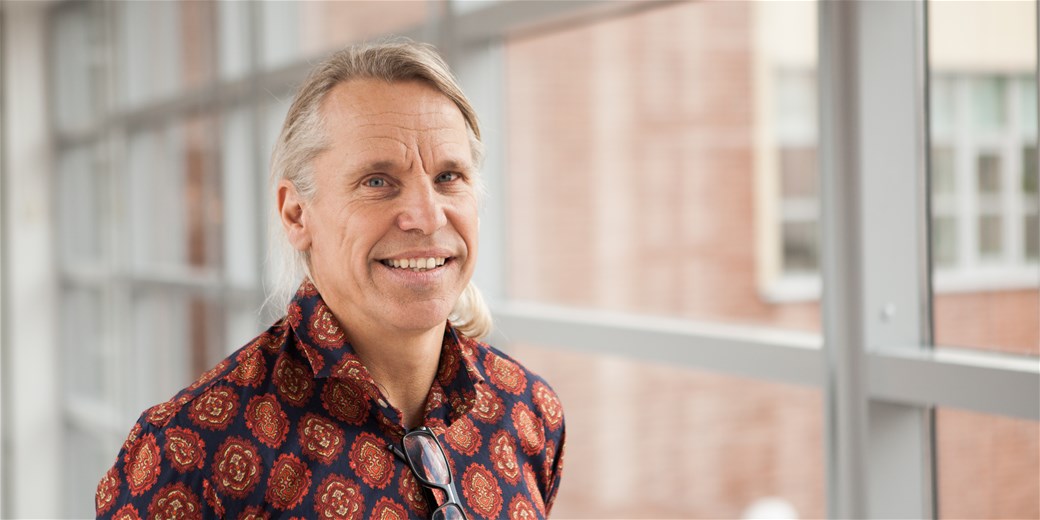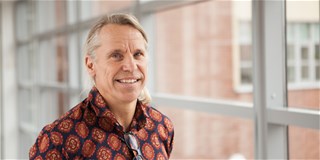 17 May 2018
He has been praised for his efforts in production technology
The Swedish Society of Aeronautics and Astronautics and the Royal Swedish Academy of Engineering Sciences has decided to award the 2018 Thulin medal in silver to Professor Per Nylén at University West for his crucial contributions in production technology.
- It is great fun to be recognised by the aviation industry in this way. It is a teamwork for 25 years, where many people from both Volvo Aero (now GKN) and University West helped, for which I have now been recognised. It is especially fun that both Trollhättan and Production Technology Centre, where the university's strong research group is located, is highlighted, "comments Per Nylén.

The medals will be awarded at the Aerospace Technology Association's annual meeting on 17th May.

Justification
Per Nylén has had a pioneering role in the development of robust methods for thermal spraying of thermal barrier coatings. These methods have been applied in both the JAS Gripen engine RM 12 and in the Ariane rocket's outlet nozzles and contributed to a significantly increased service lifetime. Per has, in addition to his work at GKN, also been a driving force in the formation of Production Technology Centre at the University West Sweden and developed new methods for additive manufacturing.
About the Thulin Medal
The Thulin Medal is the leading award in the aerospace industry in Sweden. The Swedish Society of Aeronautics and Astronautics together with the Royal Swedish Academy of Engineering Sciences, has appointed recipients of the medal awarded every year since 1944 to commemorate the aviation pioneer Enoch Thulin. The Thulin Medal is found in the denominations of gold, silver and bronze and is awarded to people who made important efforts contributions to aerospace technology development in Sweden. The Swedish Society of Aeronautics and Astronautics, is a nationwide, non-profit and non-political organization founded in 1933. By merging in 1968 with the Swedish Interplanetary Society, the association was formed in its present form. The purpose of the association is to promote aerospace technology in Sweden. Among the members, there are both those who are aerospace professionals, as well as people with a public interest in these technology areas.
About the Royal Swedish Academy of Engineering Sciences
The Royal Swedish Academy of Engineering Sciences (IVA), is an independent arena for knowledge sharing. IVA draws attention to and rewards important contributions in science, technology and economics. The core values that permeate the work are quality, competence, independent and leading edge. IVA is the world's oldest engineering academy, founded in 1919, and its operations are funded by industry contributions, project grants and government grants.

Contact:
Björn Jonsson, 070-782 261, sekretariat@ftfsweden.se
Per Nylén, Professor at University West, 0733-97 50 61, per.nylen@hv.se